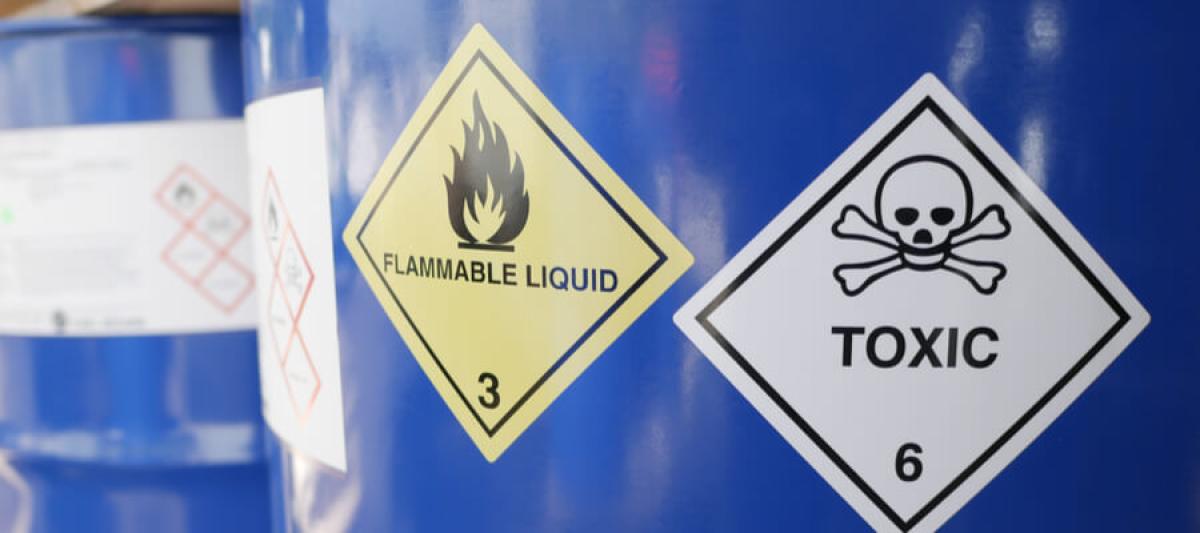 Safety compliance is a significant issue for many organizations. Especially in today's constantly changing world, you don't want your business to be impacted by surprises like compliance issues or consequences.
Luckily, you can work with the team at Northwest Safety and Risk Management to address various safety compliance types like chemical labeling, which we will discuss more in-depth here.
Notice Chemical Requirements and Compliance
Chemical containers can pose significant safety threats, which is why regulations and OSHA HazCom Standards guide labeling requirements carefully.
Two Kinds of Chemical Container Labeling
There are two critical kinds of chemical container labeling that we'll address here - shipped container labels and secondary/workplace container labels.
Shipped Container Labeling
Shipped container labeling includes six detailed standards that are mandatory on the label. These include:
Manufacturer identification

Product identification

Signal word (severity)

Hazard statement

Precautionary statement

Hazard pictograms (as allowable per Global Harmonized System HazCom Standards).
SECONDARY/WORKPLACE CONTAINER LABELING
Secondary or workplace container labeling is a little more flexible, offering employers the option to replicate the manufacturer's label or create your own labels. The same information must be provided on either label.
Employers also must ensure that labels remain on both shipped and workplace containers and are visible and legible.
Work with the Pros at Northwest Safety
Safety compliance is a big deal, and not an area where you can afford to skimp, especially when it comes to chemicals and chemical containers and compliance. Be proactive about your safety compliance by paying particular attention to your chemical labeling and other regulations. Luckily, Northwest Safety and Risk Management can help - get in touch today.