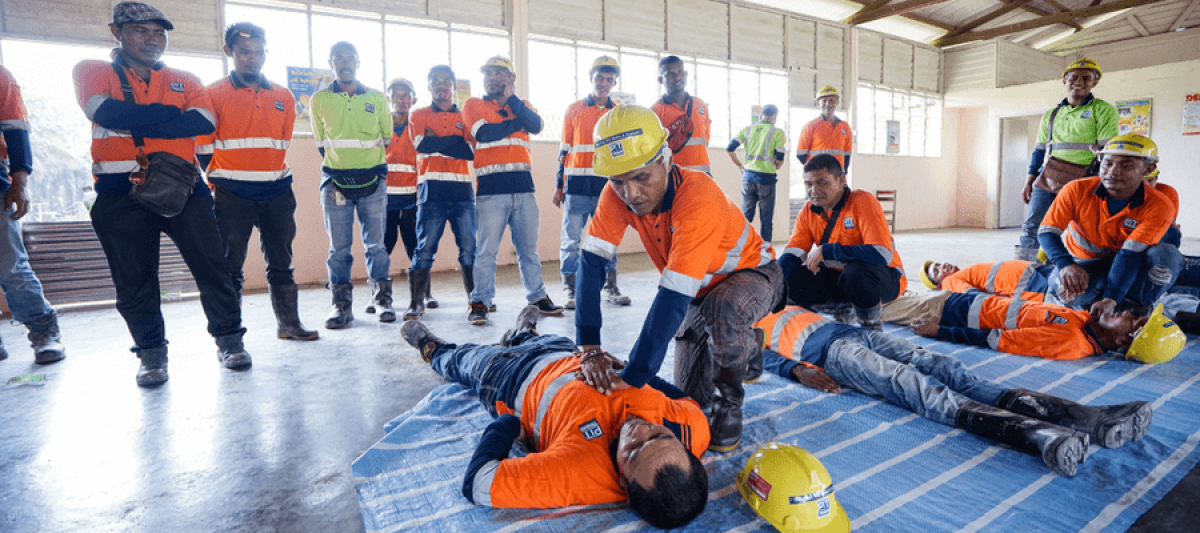 Acquiring first aid skills and training could easily end up being one of the most helpful things employees can do in construction. Of course, it only matters in an emergency or close call, but when it matters, nothing is more important than responding quickly and accurately to a first aid emergency.
Your employees can save a life by having the right skills and being trained on how to react to health problems or injuries. Ensure that your entire team is ready to respond if something happens by investing in a first aid course for your construction business through Northwest Safety and Risk Services.
Construction First Aid Course
A construction-focused first aid training course will cover the following and more:
Skills like burn response
CPR (or in a separate course)
AED use (or with CPR training)
Scene assessment and initial contact
Basic first aid skills (six key skills)
Choking
Job hazards and emergency contact issues
Safety and risk mitigation
These skills are often taught in relation to your employees' environment, addressing issues like a worksite injury, who to call (and how), and how team members can work together to respond to an emergency more effectively.
See all of our online construction safety courses
The First Aid Kit Essentials You Need on Site
A construction site first aid kit will be good using basic first aid items, but there are some industry-specific items and considerations as well. First of all, you should use a tough, heavy-duty case for the kit. Then, you need to ensure there are enough supplies for all your workers.
Extra tools for the kit can include:
Disposable gloves and wipes.
Sterile dressings.
Sterile eye pads and saline solution.
Triangular bandages.
Safety pins.
Make Sure Your Construction Team Can Respond to an Emergency
Ensuring that your construction team is ready in case something happens in the workplace - to an employee, client, or member of the public - means you are taking care of your team and those around you in any instance. Employees will appreciate the training, and preparedness often results in better outcomes in an emergency. Talk to Northwest Safety and Risk Services today to learn more about first aid for construction teams.