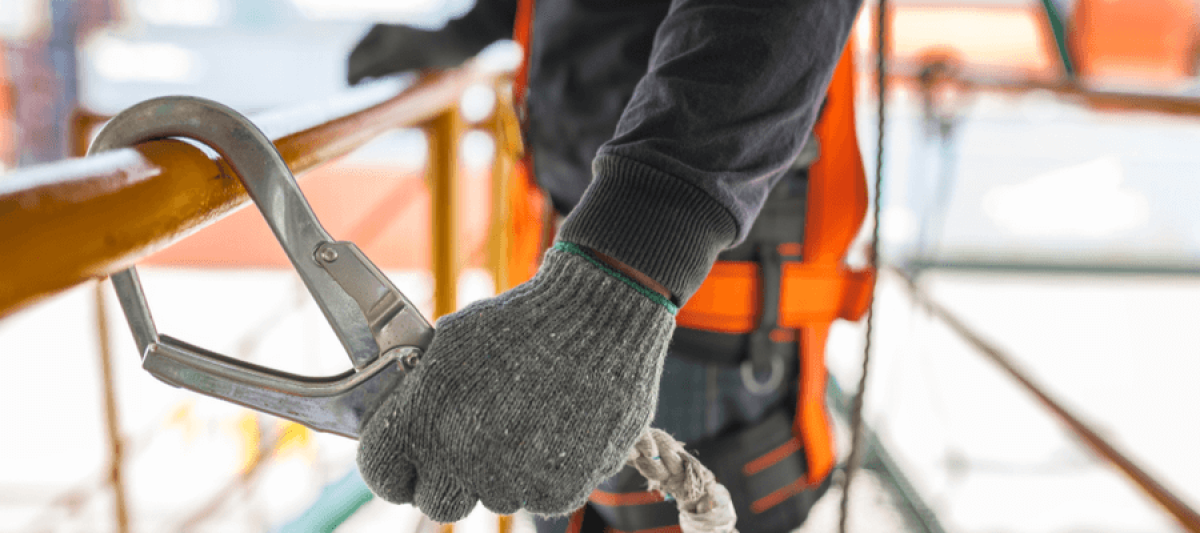 Fall prevention and protection training establish a 'competent person' in the workplace to support and evaluate OSHA standards for fall prevention and protection. It's an important priority to protect workers, customers, and contractors in the workplace.
This topic is critically important because falls can be one of the most common causes of serious injury in the workplace. Falls can cause injury or death and also can reduce workforce efficiency, trust, productivity, and morale. Employers have a responsibility to protect employees and all workers from falls by putting into place fall prevention and protection safety measures, participating in training, and establishing a competent person to assist with hazard reduction in the workplace.
OSHA requires employers to establish fall protection at elevations of four feet in general workplaces, five feet in shipyards, six feet in construction, and eight feet in longshoring operations. Also, fall protection is critical when working over dangerous machinery at any distance or height.
Are there OSHA rules, regulations, and requirements to be a competent person for fall protection?
Yes. OSHA has carefully outlined rules and regulations for fall prevention and protection and also requirements for competent persons. This can be viewed more in-depth on the OSHA web page and is covered extensively by professional trainers at Northwest Safety and Risk Services.
Fall prevention is serious in many industries, as it can prevent injury or death. Employers must create a workplace that has appropriate guards in place and protects elevated workstations or holes.
Employers must:
Guard every hole
Set up guard rails
Protect employees from falling on dangerous machinery
In addition to following the basic safety standards including:
Establish safe work conditions for all employees
Keep floors clean and dry
Provide PPE to all workers for free
Allow for appropriate training for job hazards.
What training is involved in becoming an OSHA competent person for fall protection?
Fall prevention and protection training courses as provided by Northwest Safety and Risk Services meet all OSHA requirements and industry standards for both fall protection and competent person training.
Issues covered in these courses include:
OSHA regulatory requirements
Personal fall arrest systems
Safety nets, warning lines, and safety monitoring
Controlled access zones
Additional fall prevention methods for any workspace
The course also includes a critical evaluation and practical training, in addition to industry-specific testing and evaluation. For example, construction teams will work on a construction site and receive important training on worker safety while actively taking part in excavation and trenching. This also includes evacuation, site hazard assessment, and other essential safety skills.
Northwest Safety and Risk Services provide OSHA-focused fall prevention and competent person training to establish a high level of competence for any worker receiving the training, and so your business will be protected and your employees will be safe on the job site.
Reducing job site risks is essential in many industries, and taking the extra time to establish a competent person and an in-depth training regimen to ensure your team all understands the same standards, has the same training, and will collaborate on risk prevention is critical part of business oversight.
How can I access the right training?
Your go-to resource for OSHA competent person training (and other essential OSHA trainings) is Northwest Safety and Risk Services. As a professional provider of safety training and an organization carefully trained in compliance and OSHA standards, Northwest Safety and Risk Services can help you and your team get the training you need for compliance - that can also save lives. Learn more today.