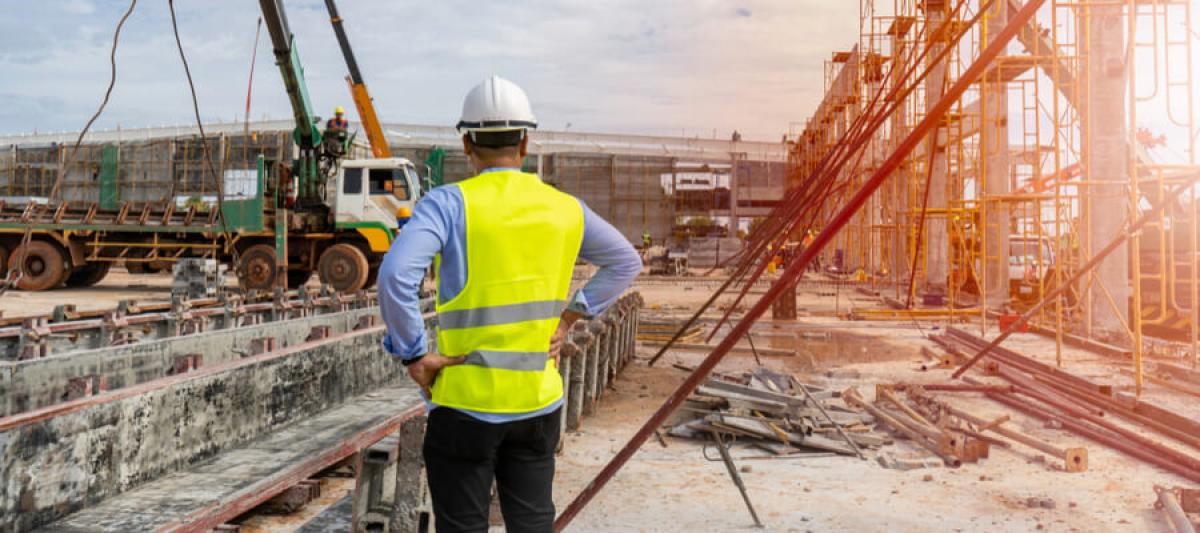 Working in construction is more complicated than some people might think. As a manager or owner, there are many considerations, compliance requirements, and other behind-the-scenes business issues that many people never see.
Of course, the most important thing at your construction site is the safety of your employees, clients, contractors, and the public near the site. This is a priority, but it also is an element of compliance with national regulations.
That's why OSHA is an essential part of construction sites. The OSHA safety guidelines for construction help keep everyone on the same page about how to keep a construction site safe. They create a checklist that you can follow to ensure your company is ahead of the game on safety.
OSHA Construction Guidelines
Adhering to regulations protects anyone in contact with your construction sites and protects your business. It's essential to do everything necessary to ensure on-site safety, and learning more about OSHA safety guidelines can help.
OSHA provides detailed information on the below guidelines. Still, this overview is an excellent place to get up to speed on what you are doing right, and where you may need to focus a little more energy to protect your employees and those around your construction sites.
4 Guidelines to Know by Heart
There are a few good starting points for checking up on your OSHA compliance on site. The below topics are the guidelines you will want to look into, research, and review with your teams.
If you're not entirely sure where to start with these essential guidelines, don't worry. You can contact the leader in construction safety in the Pacific Northwest: Northwest Safety & Risk Management.
Investing in OSHA Training
The OSHA 10 or 30-hour courses do not take the place of the standard-specific safety training, but they can make a significant difference for your workplace safety, operations, and efficiency.
The 10-hour training is for newer employees, and it explains workplace hazards and how to avoid them. The course covers safety culture, PPE, and how to eliminate risks in the workplace.

The 30-hour training is for employees that have job site responsibility. This course covers hazard recognition, avoidance, and prevention as well, but much more in-depth and from a leadership standpoint. This course is advisable for all foremen, managers, crew leaders, and safety directors.
OSHA Training Can Save Money in the Long Run
Investing in OSHA training will help your employees be safe on the job, prevent hazards, and avoid accidents. This workplace culture is optimal for everyone and can save lives and avoid expensive incidents in the long run.
Help your workers understand that training within the construction industry is critical. You can create a workplace culture of safety and training with OSHA 10 and-30 hour courses to elevate your team's awareness and education.
Northwest Safety Can Help
Northwest Safety & Risk Management helps construction sites improve safety, prevent accidents, and ensure compliance with OSHA regulations.
If you know you need to be more aware of OSHA requirements but aren't sure where to start, contact Northwest Safety & Risk Management to find out how to protect your employees and your business.