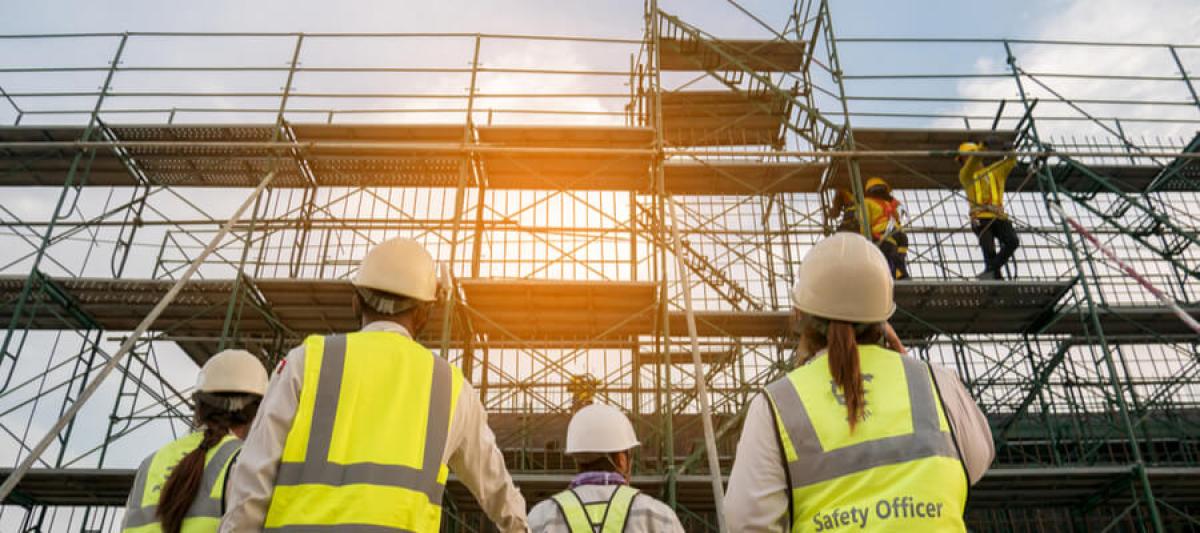 Scaffolding use is common in the construction industry, with almost 75% of construction workers operating on scaffolding for some part of their work. The prevalence of scaffolding results in high injury rates, with approximately 4,500 workers injured in scaffolding-related incidents.
With construction booming and many new hires on your team, don't let these statistics apply to your company or your employees. Scaffolding safety classes are easily accessible and adhere to standards for maintaining, moving, erecting, and dismantling scaffolding that can be lifesaving for your employees.
Scaffolding Safety Info
Scaffolding safety information and training provide essential, engaging information for workers to follow, in addition to reviewing specific directions for scaffold use. Even if some members of your team have used scaffolding for a while, that doesn't mean that they are doing it safely or that they are following the directions. Help your team consider hazards—like falls, misplacement, moving incidents, and more—so that they can mitigate these risks every day on the job site.
Getting the Right Training for a Low-Risk Work Site
Ensuring your teams are trained properly is critical for scaffolding safety. You'll want to double-check your competent person standards, your inspection and tagging, and the overall complexity of scaffolding. Make sure that you are providing your teams with high-quality training (pssst: Northwest Safety and Risk Services offers four types of courses), and then you can be confident in your job site safety.
Train the Right Way with Northwest Safety
Scaffolding safety is essential, and Northwest Safety and Risk Services offers classes designed specifically around scaffold erection, user safety, and guidelines to ensure worksite safety, you can find our available online courses here.