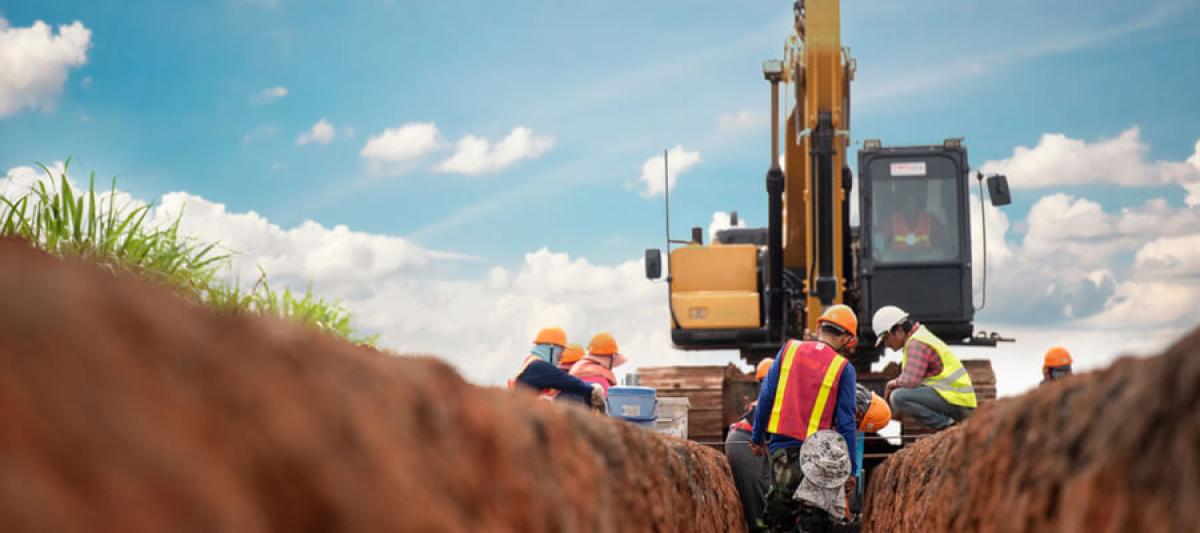 Properly training your employees for working in and around excavation and trenching is an essential part of your business plan. Excavation and trenching injuries are more deadly than any other type on the job site, and training employees for awareness, hazards, and precautions are invaluable.
Did you know that one cubic yard of soil can weigh up to 3,000 pounds? It's surprising -- and scary -- how dangerous working in excavation and trenching can be. That's why you must partner with local safety resources and trainers like Northwest Safety and Risk Services to regularly train new employees and refresh veteran employees on how to practice safe behavior and avoid hazards in the trench.
How to Start with Safety
Learning the basics of trenching safety, like 'Slope it, Shore it, Shield it,' provide foundational, easy to remember tools for employees to practice safety and encourage accountability and safe practices across the workplace.
Your employees' safety is your top priority, and detailed training shows how external factors like weather, other job site operations, and more can negatively impact efforts and create new hazards. The more you know, the safer you can be. Investing in training is always worthwhile since it can save your business and your employees with real-life applications.
Prioritize Individual Education and Safety
Implementing training, retraining, and education features will help your entire team be on the same page. Investing in training resources is always worthwhile, and your business will benefit from it. Talk to local training experts to see how easy it is to mitigate risk when your employees have the best education.
Take a Safety Course
Register for one of our Excavation & Trenching courses online by visiting Northwest Safety and Risk Management here.