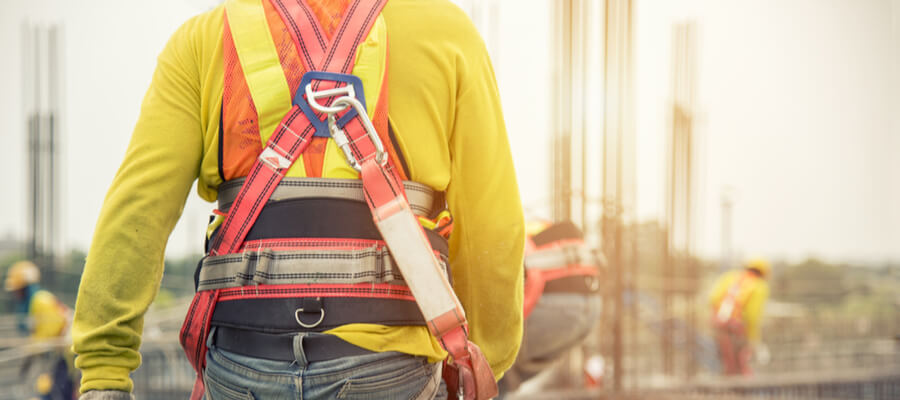 Safety at work has always been an important topic, and now more than ever, it is essential. Why? Because workplace safety also includes protecting employee and customer health and taking on more preventative measures than ever before.
However, even with social distancing and mask-wearing, you don't want to forget the workplace safety basics. Which are preventative efforts around the leading cause of workplace injury: slips, trips, and falls.
Slips, Trips, and Falls
Slips, trips, and falls cause extensive workplace injuries, totaling almost $70 billion per year in worker's compensation claims. Staying in compliance with OSHA standards can prevent slips, trips, and falls and save your company money on productivity, legal action, and employee injuries.
Common causes of slips, trips, and falls include:
Floor contamination

Lighting inadequacies

Weather conditions

Stairs

Step stools and ladders

Unprotected edges

Floor mats

Objects obstructing walkways

Floor or surface damage
Getting ahead of safety management and being proactive is essential to keep your business operational, safe, and productive. Read on for more information on safety management around this safety hazard.
Safety Management and Stats
Slips, trips, and falls account for up to 15% of workers' compensation claims and can cause almost 1,000 workplace fatalities per year. Employers pay approximately $20,000 per incident, and 1 in 6 lost-time injuries are from slips, trips, and falls.
Those are some pretty convincing stats to encourage anyone to focus on safety management in the workplace. Safety management comes in the form of proactive efforts, awareness, and action.
A few prevention tips from the experts at Northwest Safety and Risk Management that you can do in your office today:
Add safety signs and labels

Contain spills immediately

Improve facility lighting in all areas including pathways and exits

Mark changes in directional movement and flooring

Always put away materials
Let's Talk
Get in touch with safety management professionals at Northwest Safety and Risk Services. The team can work with you to organize classes, training, and follow up for your organization and help you and your employees be safe and sound in the workplace and on the job site. Let's talk today.