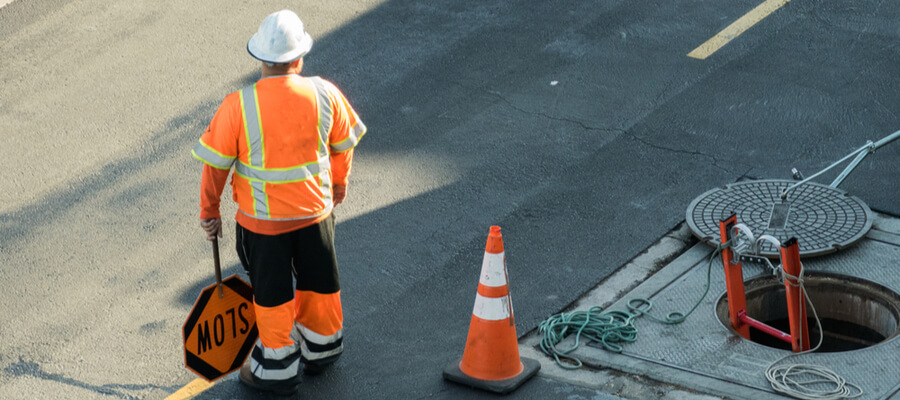 Confined spaces aren't just uncomfortable: they can also pose severe risks to workers' health and safety. Here are a few things you need to know about confined spaces, new regulations, and how to keep workers safe.
What is a Confined Space?
The definition of "confined space," according to OSHA, is an area that:
is large enough for workers to enter;
is not designed for long-term occupancy;
and has limited and/or difficult entrances and exits.
This is a broad definition, which means that confined spaces are bound to be a common occurrence in the construction industry. However, the good news is that, with this information, you can make better workplace safety decisions and adhere to updated regulations in every situation.
What are the Risks of Confined Spaces?
There are numerous risks associated with confined spaces, including explosions, toxic chemicals, and low air quality--which is why it's crucial to prioritize workplace safety in construction.
For example, in one OSHA case study, a manhole worker died after spending too long in a confined space. The problem in this particular situation was airflow; since the manhole had a 2-foot opening and a 4-foot internal diameter, airflow was constricted. Meaning that oxygen levels were low while other substances, including CO2 and LEL, were higher. The employee was also working alone and thus was not discovered until the situation had already become fatal.
To avoid tragedies like this in the construction industry, OSHA has implemented new regulations regarding confined spaces and the responsibilities of both workers and employers for overall safety.
Want to know more about OSHA regulations on confined spaces? Looking for workplace safety tips? Contact us today for all the help you need.