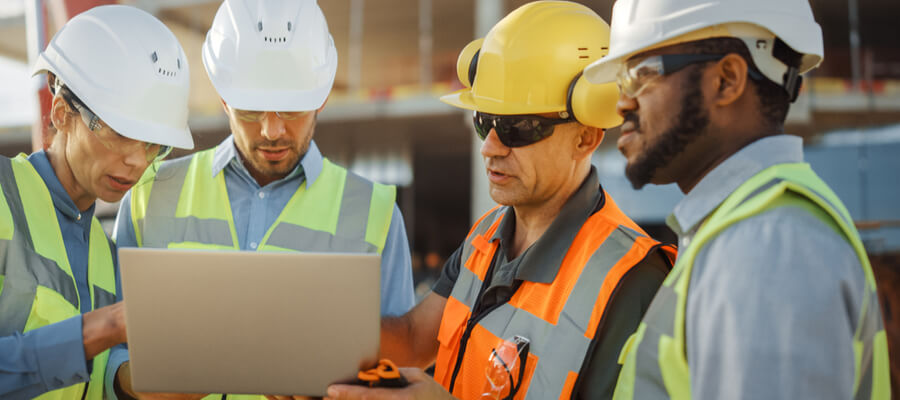 Electrical safety in construction is no joke—you need to use power for your machines, equipment, and tools as you build, and your site may need lights and additional electrical support.
But you can't forget that working with electricity is extremely dangerous. In fact, 52% of electrical fatalities in the workplace are from electrical hazards at construction sites. Don't let your teams be at risk. Learn more about common hazards and how to improve electrical safety here.
Types of Electrical Hazards and Concerns
Hazards on the construction site involving electricity include:
Overhead power lines (a very common hazard)
Damaged power tools or equipment
Overloaded circuits
Exposed electrical parts
Environmental hazards (such as water)
These hazards all have mitigation procedures and the risk to your site and your employees can be greatly reduced. Read on.
How to Improve Electrical Safety on Site
To mitigate these hazards, the first thing you'll want to do is invest in proper training. This is the most notable way to prevent electrical problems on a construction site is to ensure your crew has professional training so your employees are all aware of the hazards and prevention.
Next, you'll want to do the following:
Conduct risk assessments and use appropriate testing equipment
Understand locations of electrical hazards and label appropriately
Use cord protectors, voltage regulators, and circuit breakers
Wear PPE and apply your training
Get Professional Training
Professional, highly skilled trainers are available to help you address hazards and create an environment of electrical safety on your job sites. With electrical safety training offerings like Hazard Recognition and Electrical Safety Awareness for any industry, Northwest Safety and Risk Services offers the professional training support you need to improve your job site.
Reach out to Northwest Safety today to book your training.